It was a dream come true moment when I recently got an opportunity to participate in Aamhi Saare Khavayye, a cookery show on ZEE TV Marathi channel hosted by the famous and very jovial marathi actor, Sankarshan Karhade.
After online registration for this show on ZEE TV website, I got an email acknowledgement mentioning about my submission has been forwarded to Aamhi Saare Khavayye team. Almost after 3-4 weeks, I got a call from
Poonam Ghule who works as a Coordinator and Researcher for this show.
My telephonic interactions started with Poonam. I was asked to submit around 10-12 recipes but all were rejected as they wanted some creative/new recipes which were not prepared in previous 3000+ episodes. It was a very difficult task to come up with something totally different.
After lot of deliberation with Poonam, I suggested two recipes which were liked by her. I was happy after finalising those two recipes. The day was decided and I was finally called for a shoot on 14 Nov 2018 at 11.00 am. It was a feeling of something new happening and becoming part of my life.
With all preparation, I went for the shoot along with my husband and kids.
I met Poonam outside the studio. There were other participants too who had come for the shoot. We were called one by one for the episode shooting. It was a great experience of going through the entire process of
television episode shooting.
The arrangements made for the participants were really very good including the waiting room, lunch and evening snacks. I would like to thank from the bottom of my heart to the entire team of Aamhi Saare Khavayye for giving me the opportunity to participate and such a memorable experience.
Special thanks to Poonam and Chef Sanjay for helping me and motivating me at the backstage. And Big thanks to the host Sankarshan for helping me while cooking the dishes and making me feel comfortable with his friendly conversation during the entire shoot.
My recorded episode was telecast on 5th Dec 2018 at 1.30 pm.
Once again thanks a lot ZEE TV Marathi and Aamhi Saare Khavayye team 🙂
Episode 3027 – 5 December, 2018 link
Some photos from the episode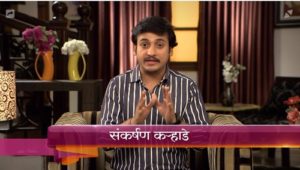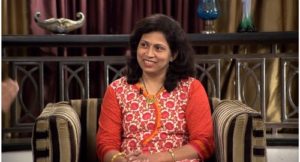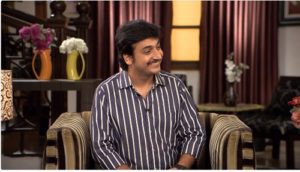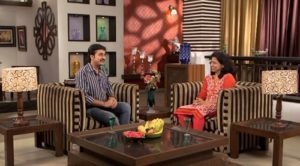 Photo Credits: Zee TV Marathi & Zee5
Episode Source : www.Zee5.com